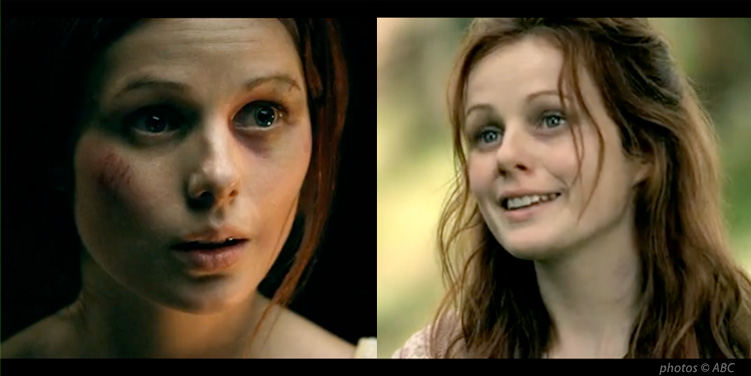 Sadly, IMDB has missed it again.  Brooke Williams plays the character of Jennsen on the ABC syndication Legend of the Seeker. Her name is alternately spelled Jensen and Jansen depending on which website you read.  According to the records IMDB does have (and to Wikipedia) the spelling in Jennsen.
In the opening scene of Legend of the Seeker's "Fever" episode, we once again see Jennsen (the little sister of hero Richard Cypher) as she is fleeing a D'Haran search party.  I won't go into plot summary of this episode or the series in general other than to say that she has held significant speaking roles in at least two episodes (Bloodlines and Fever).  Additionally her character is integral to several major plot elements.  As such, I would expect IMDB to have a good record of her.  They do not.
If you go to IMDB's main page on Legend of the Seeker there is no mention of Jennsen or Brooke Williams.  Williams is mentioned on the Bloodline page but is listed as uncredited.  She is not listed at all on the Fever page. There are named credits for both a "crying woman" and a "crying baby", but no credit for Jennsen.
I have no new information to post on Ms. Williams.  I only wanted to provide those of you who were looking for her name with that information.  I may write a bio for her over at the Elephant Feather later, but for now her name will have to suffice.
No comments