Archive for July, 2009
Generally speaking, I assume if my Tivo doesn't record it, I don't want to watch it.  However, I occasionally like to double check the DVR just in case.  Tonight I saw that Better Off Ted was going to air (and was not set to record).  I assumed it was a re-run and glanced at the episode description just to see which one it was.  To my surprise it was a new episode.  A quick Google search revealed that I had already missed three of the six new episodes slated to air this summer.
If you haven't checked out Better Off Ted yet, you really must.  It is one of the best shows currently running.  It may even be one of the best shows ever to air.  I don't have time to write a review right now, but here are the details for the summer episodes.  Tonight's episode airs on ABC at 9/8c. Season 2 is slated to start in January.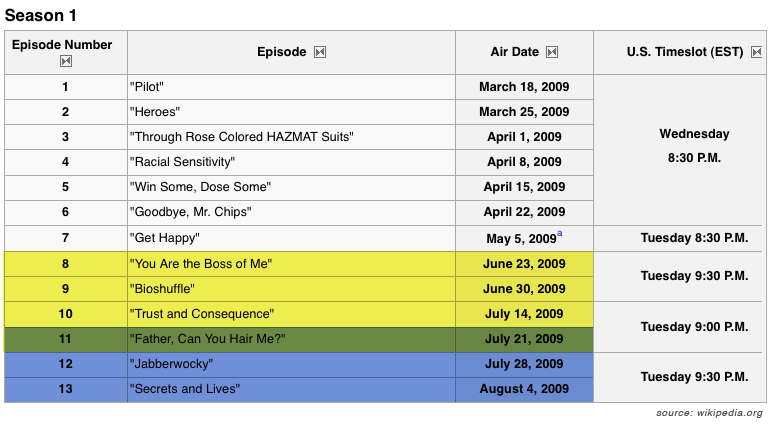 No comments